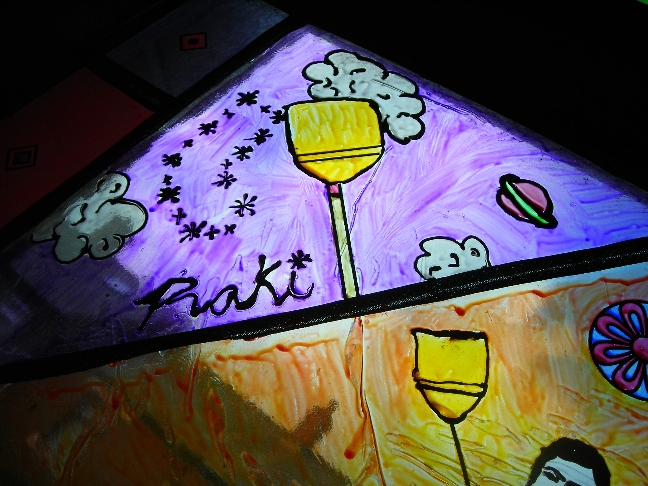 This close-up could use a bit of explanation.
The cosmos behind the figures is purple, a color
I chose because of it's use in medieval
artwork to denote royalty and godliness.
The stars form a sock constellation (socks being the
bonny buddies of Brooms) and the targets of any
avid sweeper. The name reads Raki, instead of
Amos, because Brooms represent the female aspect
and Rakes the male, although every being has all
the Broom and Rake they will ever need,
regardless of gender.