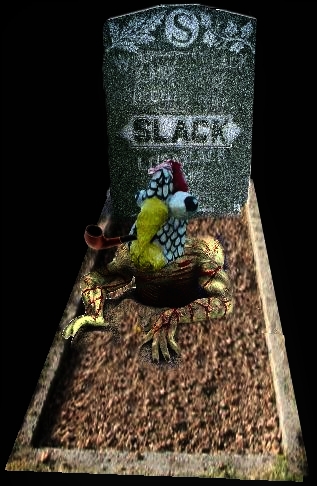 It's a tale as old as Hawkeye & Hot Lips, Sam & Diane, or Turner & Hooch.
Star-crossed lovers, contending- against their yearnings, against their better judgments, against e'en the Conspiracy itself!

After untold millennia, The Church of the SubGenius & ChickenHed have "come together" at last for The Final SubGenius Devival!

Dr. Howland Owll delivered the keynote address:

"Where There's Smoke, There's Mirrors"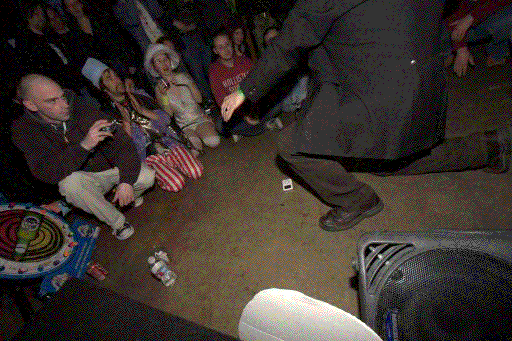 "If Thine iPod Offends Thee..."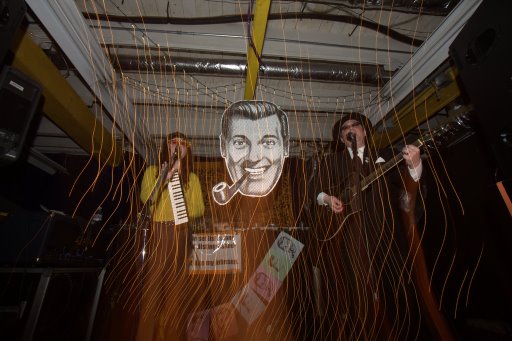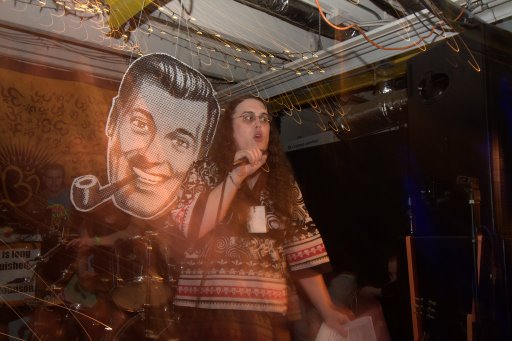 Her Ladyship The Prophet Rev. Doktor St. Popess Lilith von Fraumench Of The Rock, Hangnail Of The Stark Fist, Devivor, Commandrix, B:.B:., Esquire, Inc. In service to Her Ladyship Ubercommandrix Connie Dobbs and Her Studly Husband, the Saint of Sales, J. R. "Bob" Dobbs, Awymyn.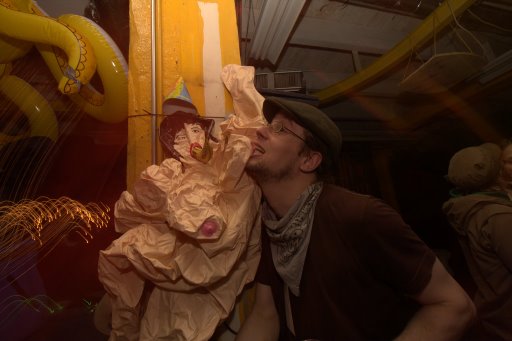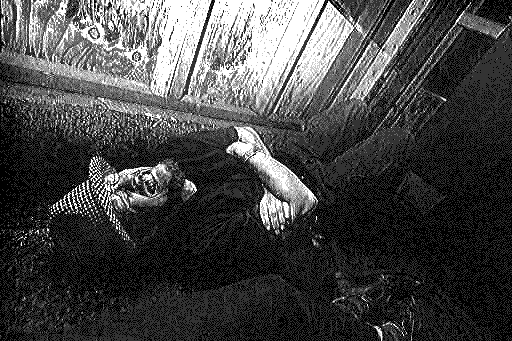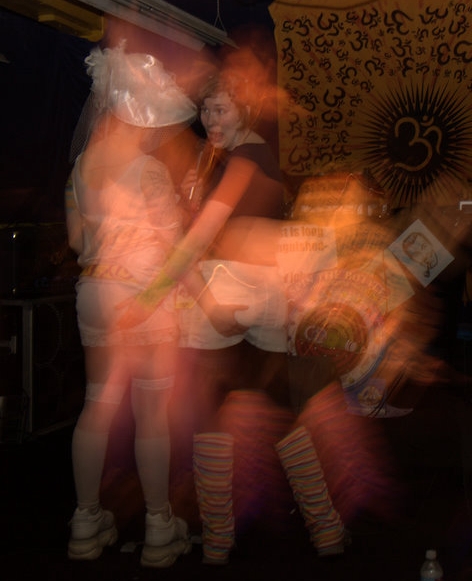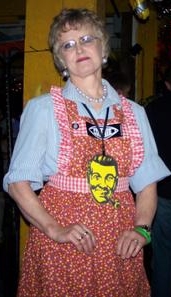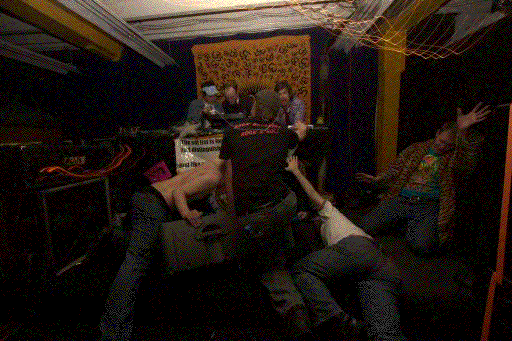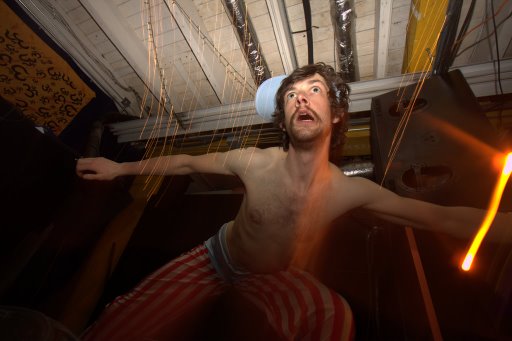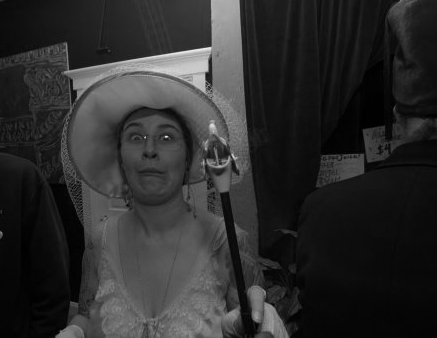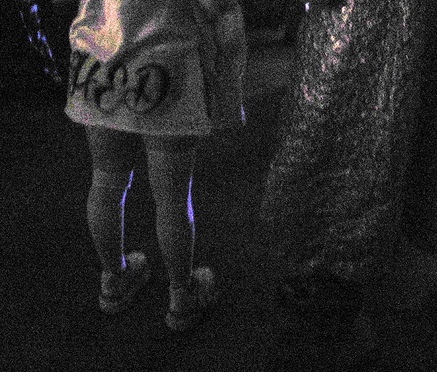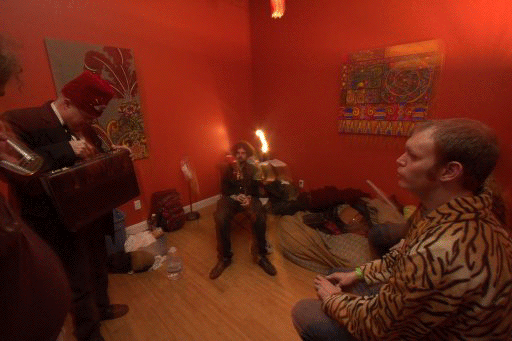 Dr. Howll safeguarded "the Real Stuff" to our Bad Pioneer.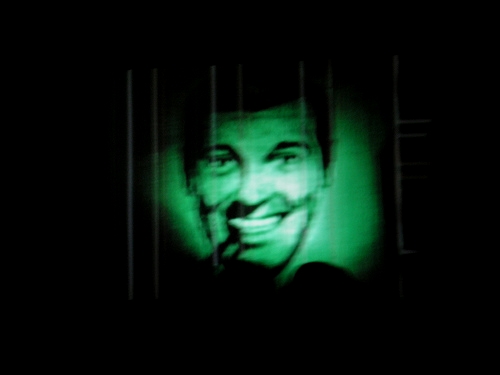 "Bob" sold it. We clucked it. That settles it!